Map
A physical map shows the way to validate your raw idea: from understanding the underlying problem to winning sponsors.
Gadgets
More gamification from budget or working time vouchers to motivational stickers, merchandising and candy bars.
Get Physical and Play Games to achieve Scalability.
The physical toolbox bridges the online and offline experience and makes innovation projects gamified, applied and fun. By taking the scare out of innovation, you make it accessible to more employees. This makes your innovation program scalable, which in turn leads to more results and a wider cultural transformation.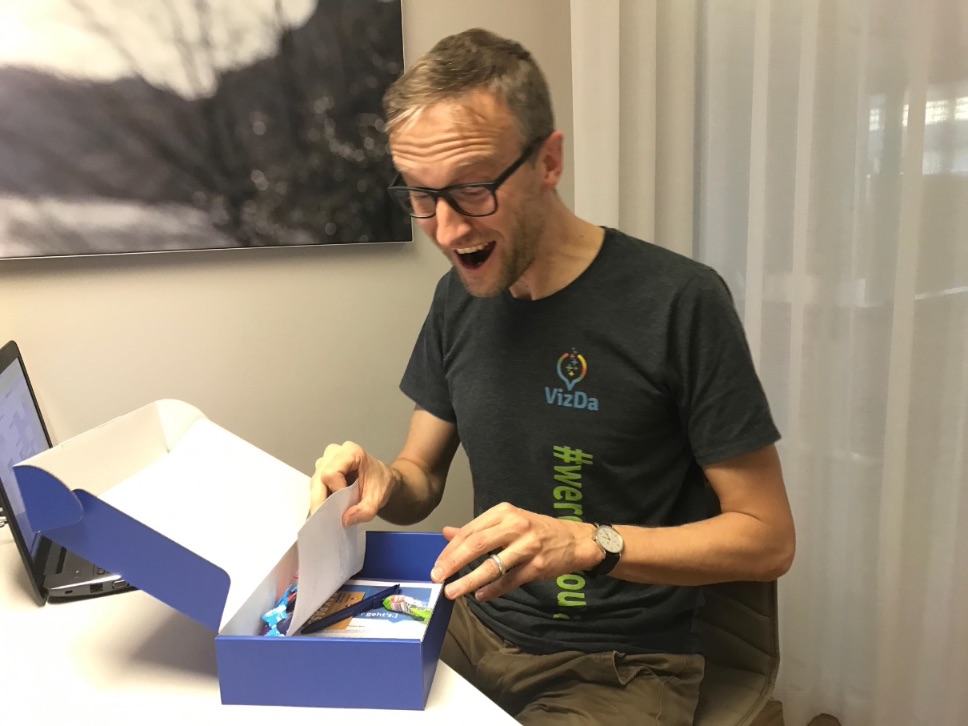 More than just another internal email: The physical cardboard toolbox helps to launch a powerful intrapreneurship brand in every organization.
"Handing our employees a physical toolbox was a great ritual to get going and showed that we are serious about this innovation thing."
Gabrielle Benjamin, Innovation Leader
F. Hoffmann-La Roche
Why Gamification?
Innovation is nonlinear and full of trial and error, which can make it intimidating. Gamification makes it more approachable for employees with great ideas but unfamiliar with the process.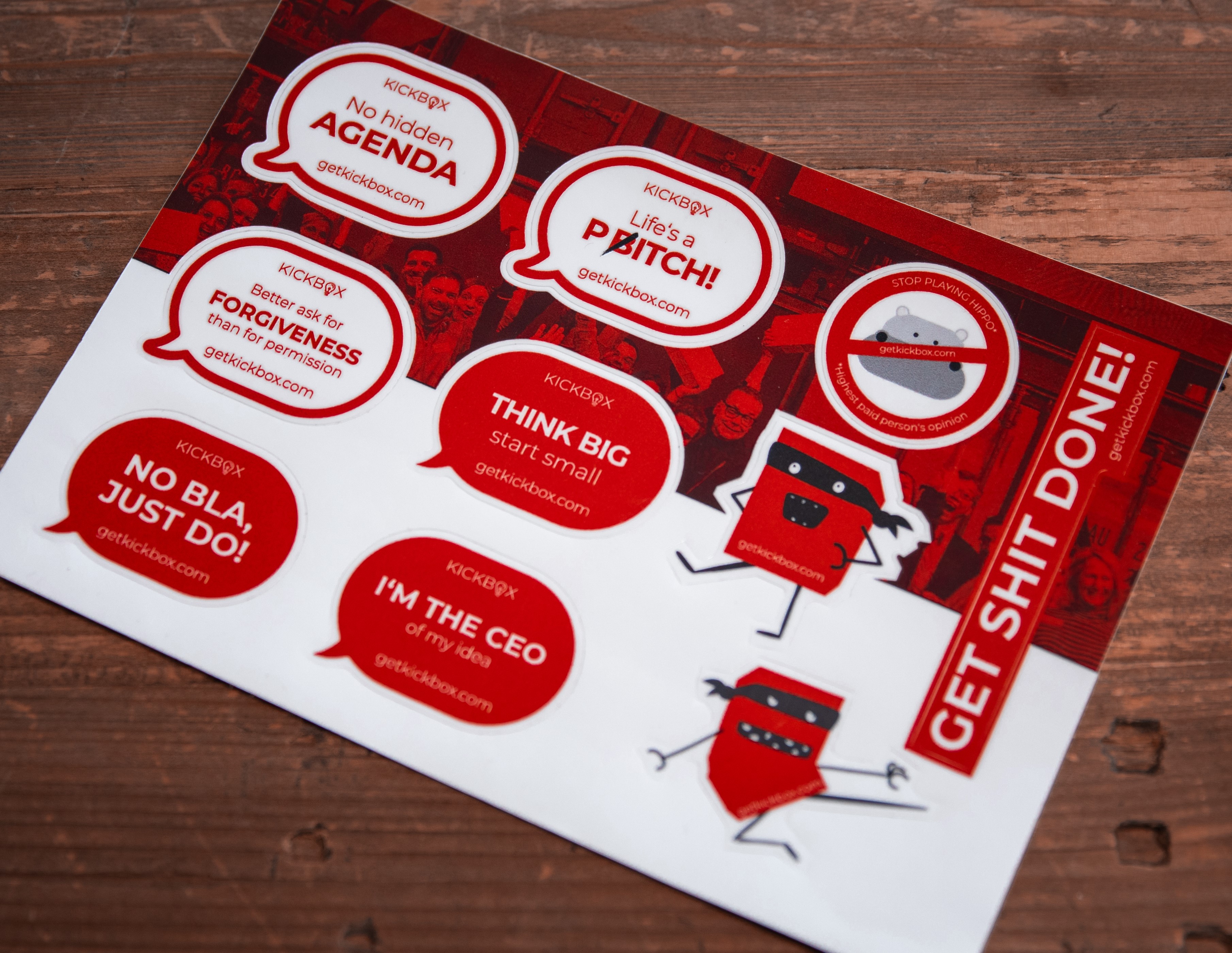 Gamification also helps in adopting a healthy culture of failure, which is vital to encourage experimentation and create a company open to innovation.
"In having a simple approach for great ideas we started with the KICKBOX program. The pragmatic but gamified approach and supporting material helped all of us – employees as well as management – in having a more structured approach around selecting great ideas and giving them the time to grow and prove themselves."
Patrick Meister, Head of Marketing and Communication
emineo
What is the point of a physcial box in a digitalized world?
Does the box always look the same?
What is the connection to Adobe KICKBOX?