Peer Community
Exchange experiences and network with the many peer companies also taking part in the KICKBOX program.
External Coaching
Handpicked KICKBOX-Coaches support your intrapreneurs in every phase of the program.
Services for intrapreneurs
Access additional certified KICKBOX-services on the marketplace of the platform.
It's free because it's invaluable
Get access to the KICKBOX-community and exchange knowledge with people like you from different companies and organizations.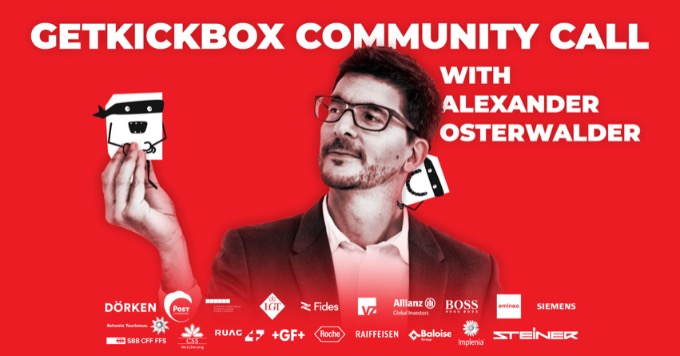 rready organizes regular meet-ups and invites speakers such as Mark Randall or Alexander Osterwalder to the exclusive community. We discuss topics related to innovation and concrete challenges – in both formal and informal settings.
"Thanks to the KICKBOX ecosystem, we could team up with SBB to launch a cross-corporate campaign about sustainability."
Sandra Babey, Market Manager
Switzerland Tourism
rready for Swiss Railway KICKBOX?
Collaborating business innovation ecosystems compete better
Use our network of experts to control your open innovation and start projects with other companies to increase your competitiveness.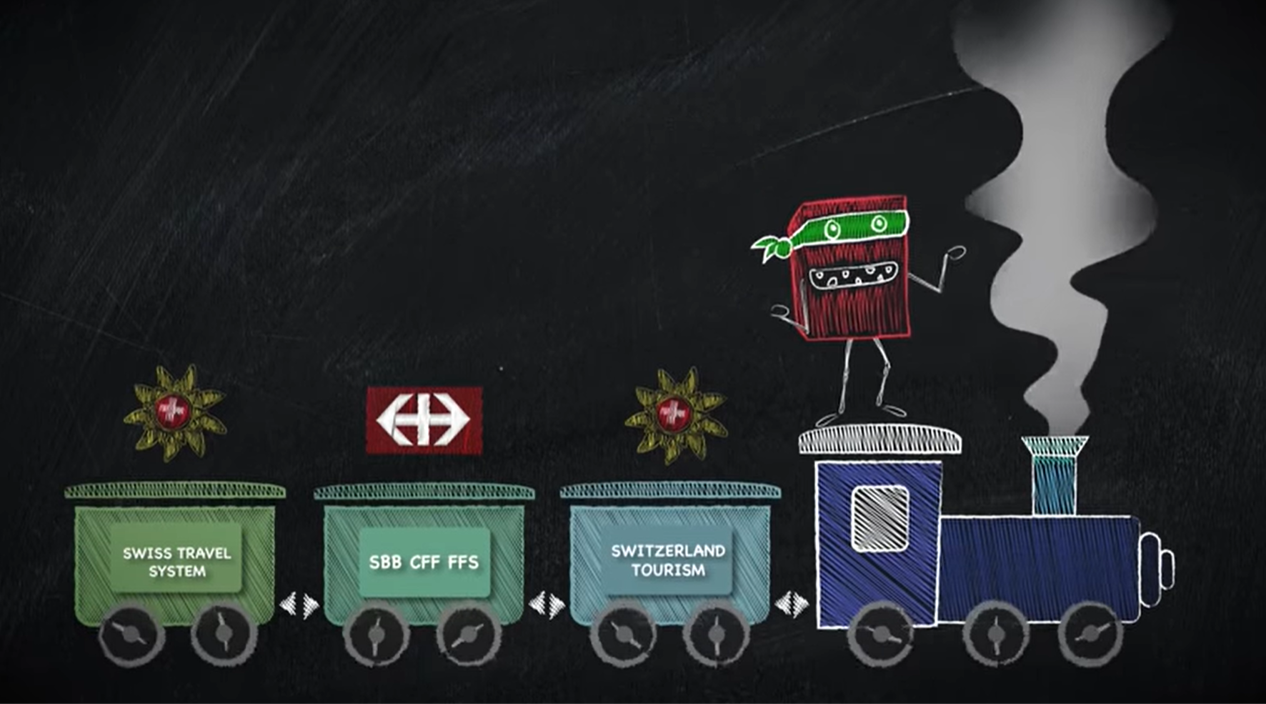 Using our innovation ecosystem platform, you can share and collaborate on projects with other organizations to form long-lasting connections.

For example, Switzerland Tourism, Swiss Railway Company, and Swiss Travel System used our ecosystem to collaborate on a sustainability campaign.
"Meeting people facing the same challenges as you is priceless. Here you can really bond with peers, push each other forward. This is very different to what you get from innovation consultants."
Michael Hunkeler, Head of Intrapreneurship
Swisscom
What is the point of the Innovation Ecosystem?
Do cross-corporate collaborations actually happen?