rready for innovation
Business innovation software and solutions for

starting an intrapreneurship movement in your organization. Create lasting cultural change, from the bottom up.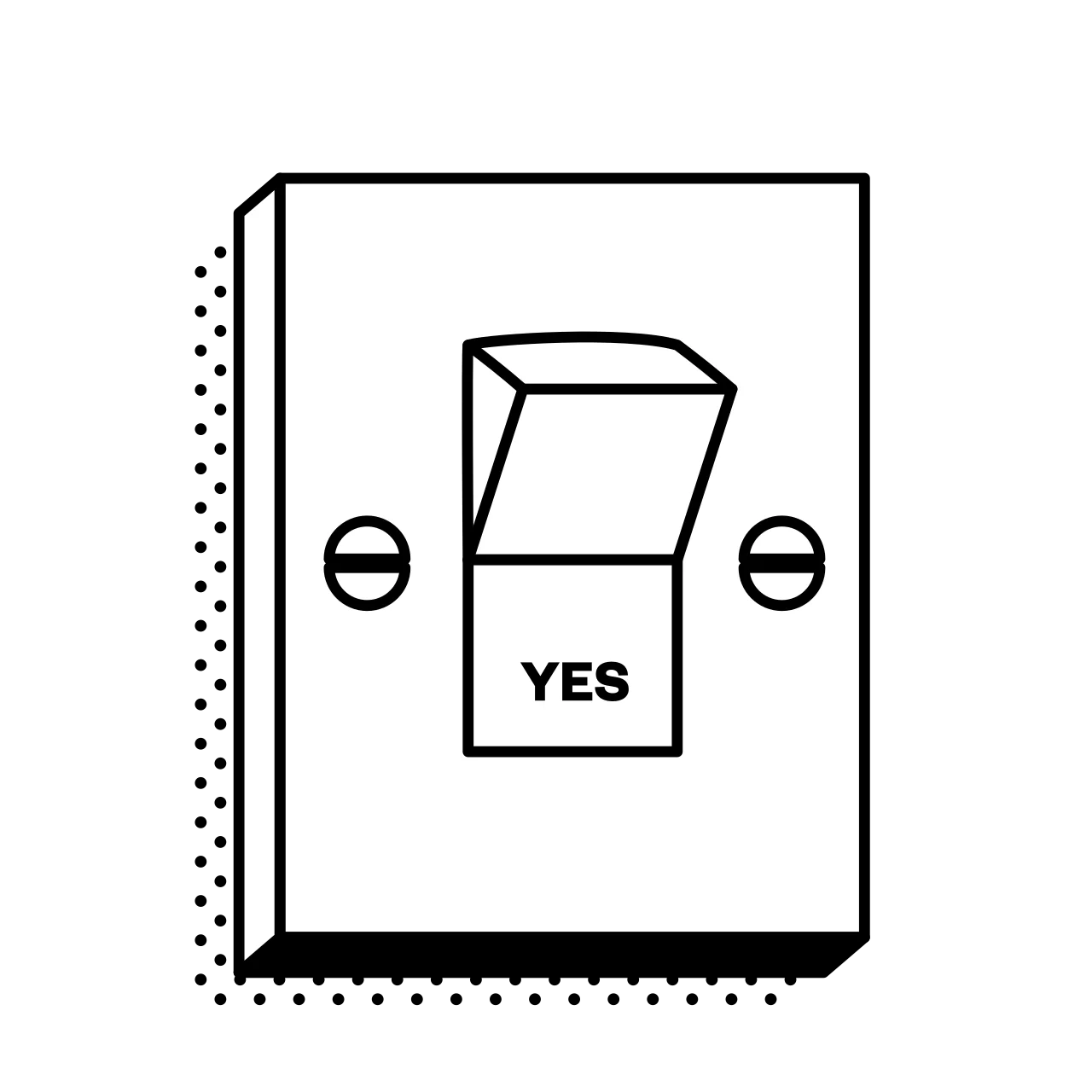 Release the intrapreneurial power
Engage employees by unleashing their ambition and creativity. Let them take responsibility for their idea and create the next big thing. rready provides innovation management as a service to create lasting cultural change, because this is what you need to start and grow your own intrapreneurial movement.
Business
impact
Develop new products and services, explore new areas of business and systematically create new corporate ventures.
Cultural transformation
Only a culture that consistently values ideas and creativity will continuously produce bottom-up innovation.
Employer
branding
Attract and keep talent by letting employees think and act as entrepreneurs within your company.
Innovation as a Service
Big bang or evolution. Innovation can happen in those big leaps that create amazing new products, or in incremental steps that transform existing processes. Both are important, and this is why we offer two programs: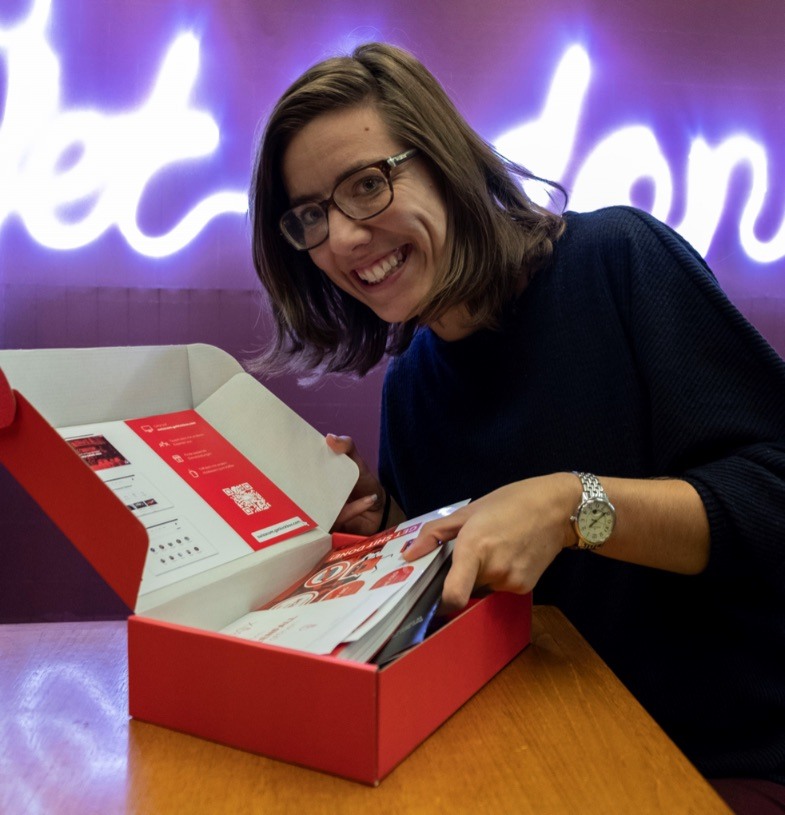 KICKBOX
Tap into the distributed knowledge of your employees and inspire them to validate their ideas with a playful approach.
Bottom-up and explorative
Our KICKBOX program has helped companies around the globe to create new products, services and corporate ventures. learn more
IMPROVE
This program delivers incremental innovation to improve your company's processes for both your employees and customers.
Great impact on efficiency
Use lean management to get a continuous improvement workflow started. The Improve online platform automates this process and allows role management and handover to experts. learn more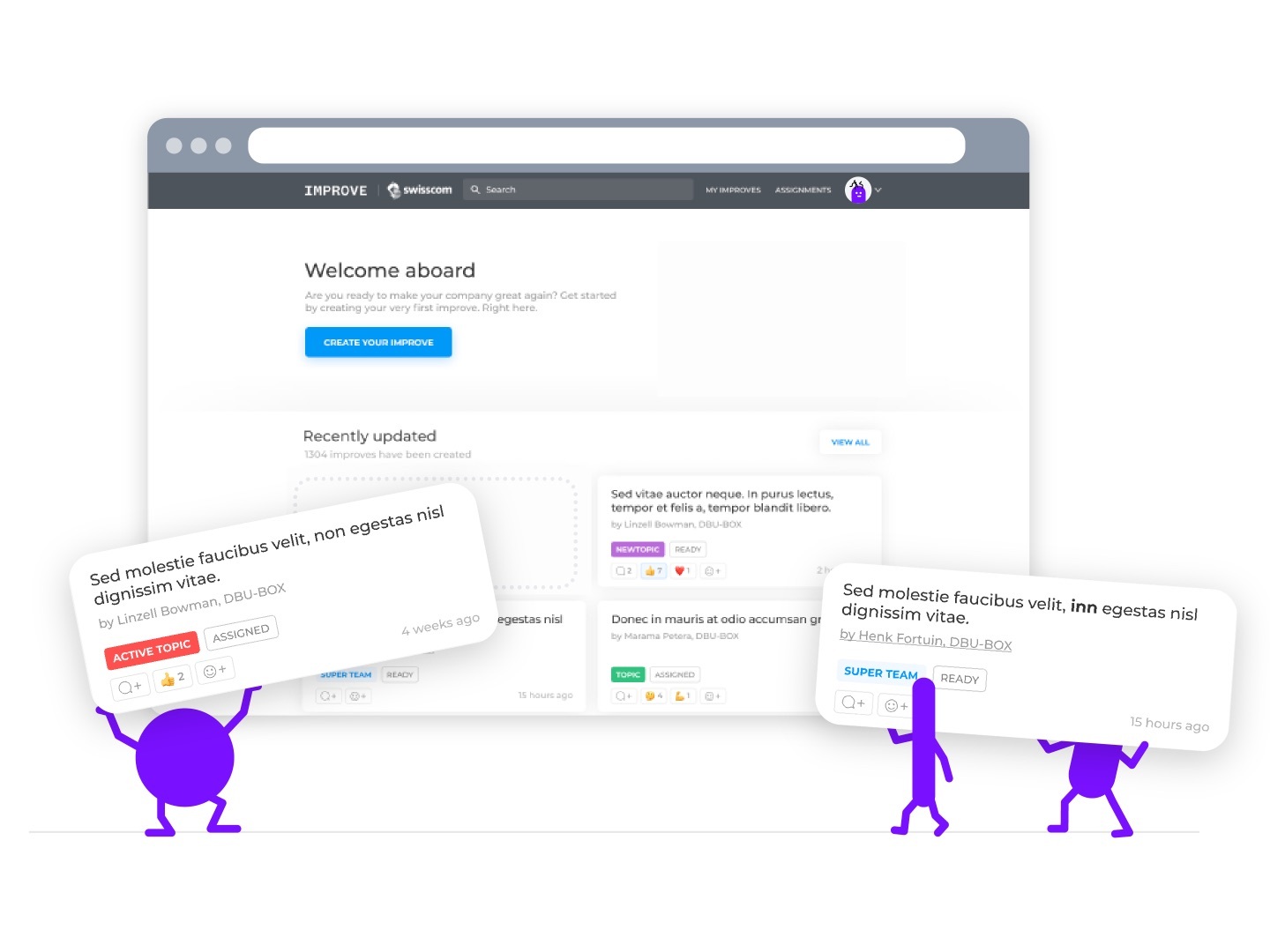 "We had a great experience deploying both programs. With KICKBOX employees create new things, with Improve we make sure to keep improving the things we already do."
Michael Hunkeler, Head of Intrapreneurship
Swisscom
But that is not enough...
What is the most important aspect when validating ideas and pushing them forward? Feedback - from experts, potential customers, co-workers, investors and many more. Living the "get-out-of-the-building" mentality has never been easier.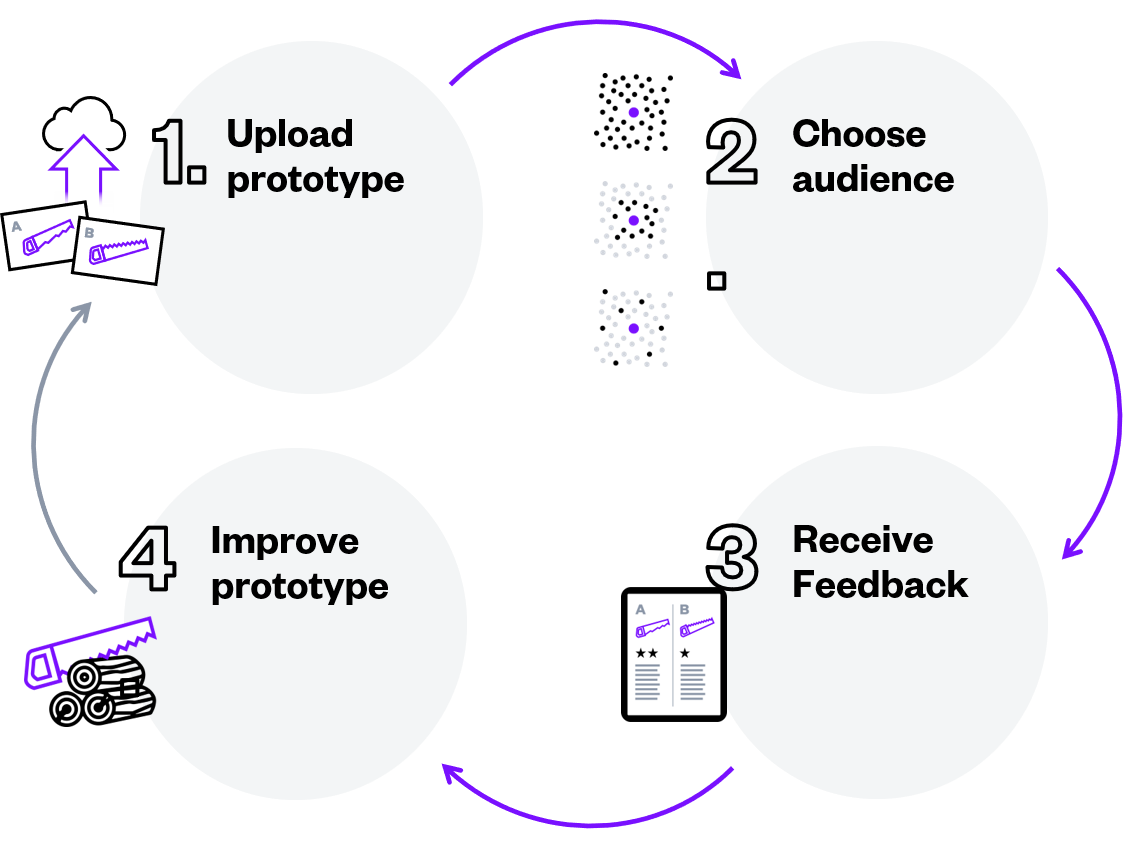 FEEDBACK
The software that enables your innovators to collect decentralized feedback, quickly.
Too easy for excuses
Receiving feedback on your ideas, prototypes and concepts has never been easier! Plant the seed for a powerful feedback culture. learn more
"Agile, modern, fun, hands-on, professional, speed – the rready team not only stands for innovation and high quality but lives it! A great partner to rock innovation."
Katarina Miljkovic, Group Strategy & Digital Transformation
Baloise Group
Why should I work with rready?
What are the advantages of your programs?
Are you guys innovation consultants?
We already have an innovation program. Is that a problem?